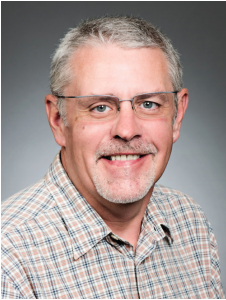 Member Access Pacific is pleased to welcome Jeff Aipperspach as Vice President of Product Services.
SEATTLE, WA, USA, November 24, 2017 /EINPresswire.com/ — Member Access Pacific is pleased to welcome Jeff Aipperspach. Jeff joined MAP in August 2017 as Vice President of Product Services. Jeff's role is to help clients maximize and grow revenue by developing a smart fit of products and solutions for their members and institution; management of the product roadmap; and working closely with both external partners and internal teams to ensure growth and revenue goals are realized.
Jeff brings close to 20 years experience in Product Management roles with a broad range of experience in large, transitional and startup companies providing Software as a Service (SaaS) solutions to enterprise and small business in areas of knowledge resources and content, ecommerce, taxation, and portfolio and program management. Jeff is an avid bicyclist, outdoor enthusiast, and has traveled the globe extensively for pleasure as well as evangelizing products for his employers.
Product Insights
One of Jeff's initiatives is to provide clients with regular product updates, giving clients an advanced look at upcoming product offerings or enhancements while also reviewing existing products. Jeff will provide "Product Insights" webinars monthly on product areas such as "Digital" and "Tokenization." Jeff will review what is currently available and what clients can expect on the Product Roadmap. MAP will be sending out invitations for clients to register and participate in the webinars. Look for the first announcement to arrive in mid-November.
Product Insights Webinars
DATE TIME DESCRIPTION
Wed 12/13/2017 11:00 Product Insights – Digital
Wed 01/10/2018 11:00 Product Insights – VCR Disputes
Wed 02/14/2018 11:00 Product Insights – APIs
Wed 03/28/2018 11:00 Product Insights – Tokenization
Wed 04/18/2018 11:00 Product Insights – Contactless
Wed 07/18/2018 11:00 Product Insights – ATM Driving
Karl Kaluza
Member Access Pacific
(866) 598-0698
email us here

Source: EIN Presswire