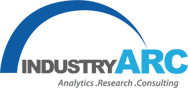 Underwater unmanned vehicles Market
North Americas is anticipated to reach $1.8% billion by 2023 at a CAGR of 10.96%.
HYDERABAD, TELANGANA, INDIA, June 25, 2018 /EINPresswire.com/ — According to the new market research report by IndustryARC titled "Unmanned Underwater Vehicles (UUV) Market: By Type (AUV, ROV, Hybrid), By Applications (Defense, Scientific and Academic Research, Commercial Exploration, Retrieval System), By ROV Class (Work, Observation) – With Forecast (2018 – 2023)", the market is driven by the increasing need for Ocean Data Collection and finding new market reserves.
Americas held the largest market share and growth rate in the Underwater Unmanned Vehicles Market
Americas region holds the largest market share and growth in the Underwater Unmanned Vehicles Market. North Americas is anticipated to reach $1.8% billion by 2023 at a CAGR of 10.96%. However, when it comes to highest growth rate, South Americas is leading the chart. It is anticipated to reach $917.44 million by 2023 at a CAGR of 14.99%. The key applications in this region include Defense and Government, alongside Academic and Scientific Research among others.
Selected Value Chain Analysis done in the full report
There are various stages at which value is added in the process of manufacturing and selling of the unmanned underwater vehicles including the AUV's (Autonomous Unmanned Vehicles) and ROV's (Remote Operated Vehicles). The value chain of the UUV (Unmanned Underwater Vehicles) is a combination of the supply chain as well as the supporting organizations. The supply chain of the UUV contains the suppliers of the raw material, followed by the component manufacturers, product manufacturers, distributors, and finally the operation/sales of the UUV. The Research and development is not the only supporting body for the UUV development. Supporting organizations for the UUV value chain include educational institutions, industry associations, and others. Details of each segment of the value chain are given below.
To access the full report browse the link below
https://industryarc.com/Report/7397/underwater-unmanned-vehicles-market-report.html
Excerpts on Market Growth Factors:
Factors such as higher oil demand, increased offshore drilling, installation and IMR activity are fueling the growth for Underwater Unmanned Vehicles Market.
Subsea exploration activity is forecasted to escalate the use of underwater unmanned vehicles market.
Capex is yet another driver of the underwater unmanned vehicle market. The more the capital expenditure more will be exploration and drilling activity, which will drive the ROV market.
The safety and environmental regulations are drivers for the improvement and employment of the ROVs.
Technological advances in the 4-D sensors, navigation system and the ability of AUV to function in greater depths will drive the market in this segment.
ROV market will be driven by the research activity that is projected to take place in the African and Asia-Pacific region.
Talk to one of our sales representative about the full report by providing your details in the below link:
https://industryarc.com/support.php?id=7397
Key players of Underwater and Unmanned Vehicles Market:
Some prominent players of Underwater and Unmanned vehicles are SAAB Seaeye,Subsea7, Oceaneering International Inc., Deep Ocean Engineering, MC Schilling Robotics LLC, Bluefin Corp, Fugro Subsea , ECA Robotics, Forum Energy Technologies, Seabotix Teledyne Technologies, Kystdesign, Saipem (Sonsub), SMD (Soil machinedynamics) and others. Some prominent explorers and operators are Monterey Bay Aquarium Research Institute, Ocean Explorer, Canyon Offshore, Oceaneering International, Hibbard Inshore LLC, SaipemAmerica and others
Underwater and Unmanned Vehicles Market Report is segmented as indicated below
Underwater and Unmanned Vehicles Market By Type:
1 Autonomous Unmanned Vehicles (AUV)
2 Remotely Operated Vehicles (Rovs)
2.1 Observation/Inspection Class (ocrov)
2.2 Ight Work Class
2.3 Work Class Rovs (wcrov)
2.4 Special Use Vehicles
3 Hybrid Vehicles
Underwater and Unmanned Vehicles Market By Application
1 Defence and Government
1.1 Intelligence, Surveillance, Reconnaissance
1.2 Mine Countermeasures
1.3 Object Detection and Identification
1.4 Submarines/Hov Rescue
1.5 Harbour/Port Security
1.6 Navigation and Accident Investigation
1.7 Nuclear Facilities and DAM Inspection
2 Academic and Scientific Research
2.1 Scientific Research
2.1.1 Marine Geology
2.1.2 Geophysics and Oceanographic Studies
2.1.2.1 Ocean Observation System Support
2.1.2.2 Bio Prospecting and Pharmaceutical Research
2.1.3 Academic Research
2.1.3.1 Ecological Monitoring
2.1.3.2 Bathymetry Mapping
Underwater and Unmanned Vehicles Market By Geography (Covers 12 + Countries)
Underwater and Unmanned Vehicles Market By Entropy
Companies Cited/Referenced/Interviewed:
1.C-Innovations
2.Technip
3.Helix
4.DOF Subsea AS
5.Bluefin Robotics Corporation
6.Seamor Marine Ltd
7.Deep Ocean Engineering
8.Doer Marine
9.Kystdesign A.S.
10.Teledyne Seabotix
11.Soil Machine Dynamics
12.Saipem Group
13.ECA Hytec
14.International Submarine Engineering Ltd
15.Forum Energy Technologies
16.Fugro
17.FMC Technologies
18.SAAB – SEAEYE LIMITED
19.Company 19
20.Company 20+
Related Reports:
A.Unmanned Aircraft System Market
https://industryarc.com/Report/15014/unmanned-aircraft-systems-market.html
B.Unmanned Ground Vehicle Market
https://industryarc.com/Report/16383/unmanned-ground-vehicle-ugv-market.html
What can you expect from the report?
The Underwater and Unmanned Vehicles Market is Prepared with the Main Agenda to Cover the following 20 points:
1.Market Size by Product Categories
2.Market trends
3.Manufacturer Landscape
4.Distributor Landscape
5.Pricing Analysis
6.Top 10 End user Analysis
7.Product Benchmarking
8.Product Developments
9.Mergers & Acquisition Analysis
10.Patent Analysis
11.Demand Analysis (By Revenue & Volume)
12.Country level Analysis (15+)
13.Competitor Analysis
14.Market Shares Analysis
15.Value Chain Analysis
16.Supply Chain Analysis
17.Strategic Analysis
18.Current & Future Market Landscape Analysis
19.Opportunity Analysis
20.Revenue and Volume Analysis
To request for a proposal provide your details in the below link:
https://industryarc.com/subscription.php
About IndustryARC:
IndustryARC is a Research and Consulting Firm that publishes more than 500 reports annually, in various industries such as Agriculture, Automotive, Automation & Instrumentation, Chemicals and Materials, Energy and Power, Electronics, Food & Beverages, Information Technology, Life sciences &Healthcare.
IndustryARC primarily focuses on Cutting Edge Technologies and Newer Applications in a Market. Our Custom Research Services are designed to provide insights on the constant flux in the global supply-demand gap of markets. Our strong team of analysts enables us to meet the client research needs at a rapid speed, with a variety of options for your business.
We look forward to support the client to be able to better address their customer needs, stay ahead in the market, become the top competitor and get real-time recommendations on business strategies and deals. Contact us to find out how we can help you today.
Venkat Reddy
IndustryARC
6145888538
email us here

Source: EIN Presswire